Shilanyas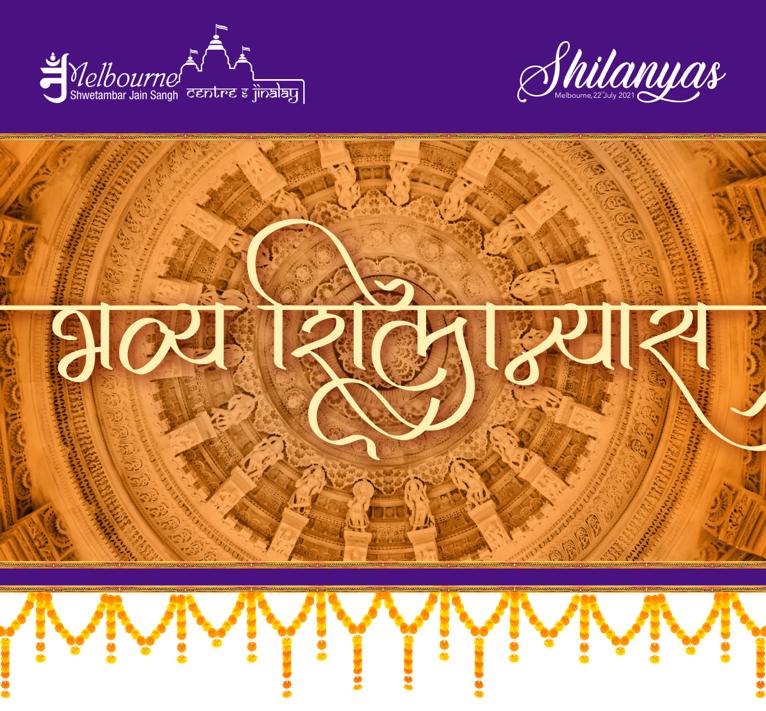 Respected Shravak / Shravika,
 
Pranam.

With the blessings of Dev, Guru and Dharma we are pleased to invite you and your family to the Shilanyas Mahotsav on 4th August 2021 under the spiritual guidance of Param Pujya Acharya Bhagwant Shri Jagvallabh Suri Maharaja. We are grateful to Param Pujya Panyas Param Yash Vijayji Maharaj Saheb for providing all auspicious muhurat. 

Auspicious Muhurat for Kurma Shilanyas Sthapna Vidhi is 7:58 AM. You are requested to kindly study the day's schedule provided below. 

Program Details
Date & Venue

Melbourne Time

Event

Wednesday, 4th August 2021 

Early morning to 8:30 AM

Shilanyas Vidhi and 21 Shila Sthapana

11:00 AM to 12:30 PM

Small Shila Sthapana and Swami Vastsalya

(MSJS Centre)
In view of the current COVID-19 restrictions, only a limited number of persons are permitted at MSJS Centre. Hence you are invited to witness grand Shilanyas of Shri Sumatinath Jinalay in Melbourne via YouTube Live. 

You are also invited to visit MSJS Centre for Small Shila Sthapana and Swamivatsalya between 11:00 AM to 12:30 PM. You are requested to come in "clean" clothes to do a small Shila Sthapana. 

We sincerely hope that you have planned your day to attend this once in a lifetime event. Thank you in advance for your cooperation and for making this event memorable.
For queries, email us at [email protected].
Kind Regards,
MSJS Management Committee
If you are unwell or have a temperature, you are requested to stay home to help us protect our Sadharmik.

Upon arrival please visit the registration desk and most importantly scan the QR code and 'Check-In'. 

All attendees will have to go through registration and normal Covid-19 check upon arrival. A wristband will be provided at the time of registration which you are required to wear all the time.

Since this event is in the car park of MSJS Centre children must be accompanied by an adult. Accompanying adults will have the ultimate responsibility for Child's safety.

You are requested to kindly follow the COVID Safety marshal's instructions at all times.

Mask must be worn all the time unless you are playing, eating, or drinking (Age 12 and above).

Please ensure you practice social distancing.
MSJS Centre, 124-126 Rowans Road, Moorabbin, VIC 3189.
Derasar Access:  
Derasar won't be accessible on the event day.
Parking and other information for the day:
All requested to use G. R. Bricker Reserve car park and Rowans Road street Parking. 
STRICTLY NO PARKING, No U-TURN, and NO REVERSE on Isabella St (across Rowans Road).
MSJS Centre Carpark will not be available for parking.
Refer to the below Map for recommended car parking spots.
Kindly consider your and the safety of others around you.
We request you to kindly observe silence and refrain from disturbing the neighbourhood. 
Since MSJS Centre is a suspended construction site, everyone visiting the site for the event is required to go through the site induction and provide signed written consent prior to entry. 
Parents / Guardians should take complete responsibility for the safety of their children and ensure they are supervised all the time.
Derasar Access: Please Note that Derasar won't be accessible on the event day.
Early morning Shilanyas event will be streamed live on YouTube at

 

www.msjs.org.au/live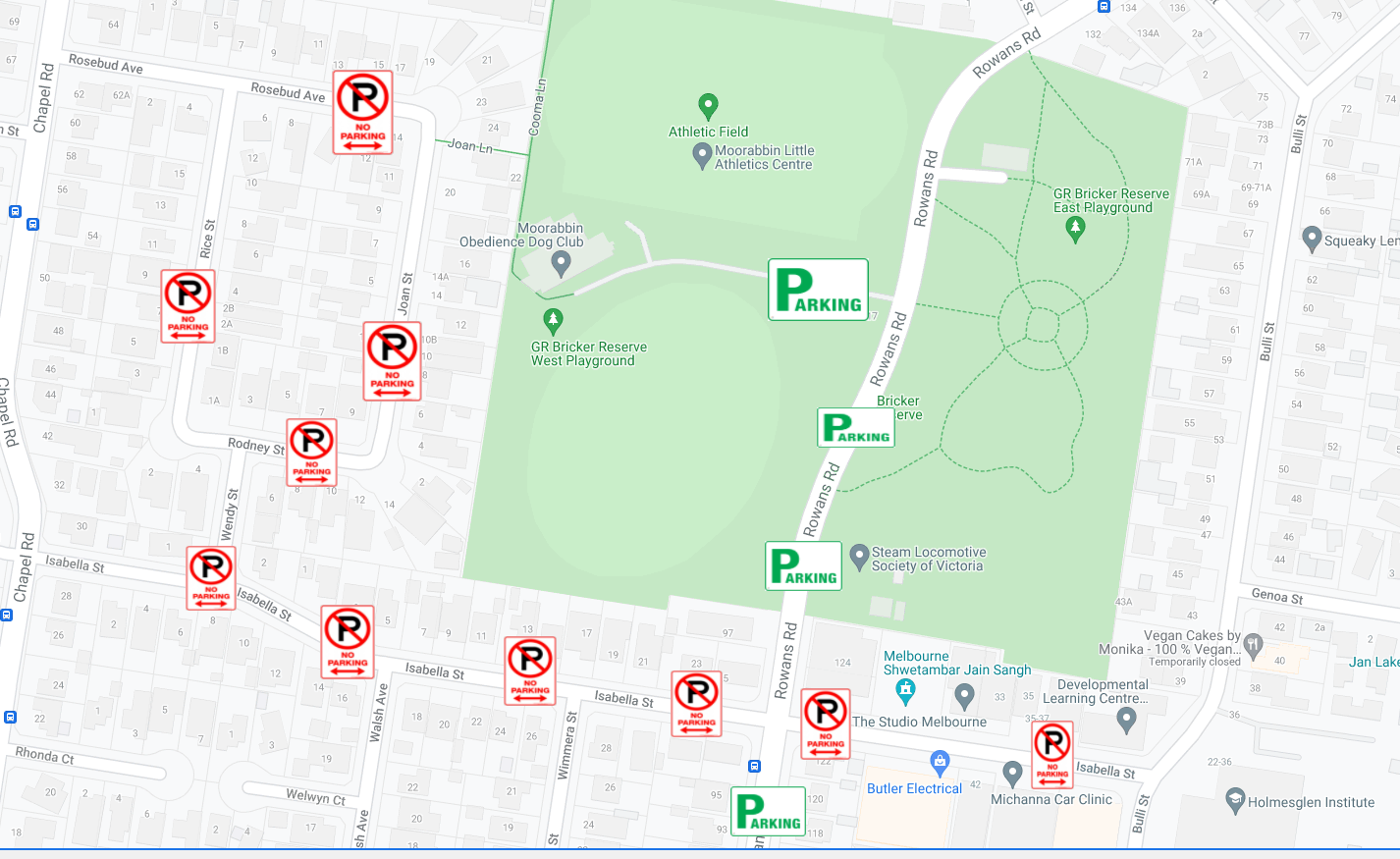 In case Bricker Reserve Parking becomes full, all are requested to find an appropriate on-street car park without adversely affecting neighbours – both residential and commercial premises.